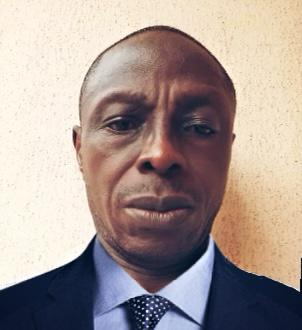 Olusola Disu
Lead Project Manager
Olusola Disu is a Civil /Structural Engineer with experience in Design, Construction and Project Management spanning over three decades. He attended Federal Government College Kaduna, Ogun State Polytechnic Abeokuta, where he graduated in 1986 with HND (Upper Credit) in Civil Engineering. He also obtained a post Graduate Diploma (PGD) in Civil Engineering in 2005 at the Federal University of Technology, Akure.
He is a member of the Nigerian Society of Engineers (MNSE) and a COREN Registered Engineer (Ceng). Olusola has played leadership roles on major building, road and bridge projects while he worked in various organizations which include CIV-Struct Associates, Banex Group Limited, Western Projects Consortium (WPC), Special Petroleum Trust Fund (PTF), Uren Construction Engineering Company Limited, Uren Stirling Engineering Limited and UACN Property Development Company Plc (UPDC).
Some of the major projects he has handled include supervision and construction of the Federal College of Fisheries and Marine Technology Lagos; Construction of Banex Plaza Nnewi, Anambra state; Design of several buildings; Construction of roads in Isheri-North Scheme; Construction of roads on Ikorodu GRA IV Scheme; Construction of Gudum-Luda Bridges, Bauchi; Supervision of Development of Various Housing Estates in Abuja and Lagos in UPDC (Metrocity Abuja, Pinnacle Project Abuja, Pinnock Beach Estate, Lekki, UACN Staff Housing Scheme Lekki Lagos).
Olusola has a very intelligent and active mind. He also possesses a range of Civil and Structural Engineering skills which benefit projects throughout their entire life-cycle. He has an ability to identify risks and provide mitigation ahead of realizing those risks.